Jan Valosek, PhD
I am a neuroscientist and biomedical engineer with multidisciplinary research and clinical background. My main interest is the spinal cord and brain quantitative magnetic resonance imaging.
I am now a postdoctoral fellow at Polytechnique Montréal in the NeuroPoly laboratory.
My PhD research focused on advanced diffusion MRI in patients with spinal cord compression and its relationship with electrophysiological findings; for details, see here.
Besides my research, I worked for 6.5 years as a biomedical engineer at the Department of Neurosurgery and the Department of Neurology, University Hospital Olomouc. I processed presurgical examinations (fMRI and tractography) of patients with brain tumours and provided technical support during brain and spine surgeries.
Research Interests
Spinal cord MRI
Medical AI
Deep Learning
MRI data management
Software development
Professional experience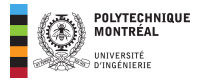 Postdoctoral Fellow
NeuroPoly lab, Institute of Biomedical Engineering
Polytechnique Montreal, QC, Canada
11/2022 - present
Research Associate
fMRI laboratory, Department of Neurology
Faculty of Medicine and Dentistry
Palacký University Olomouc, Czechia
04/2016 - present
Biomedical engineer
Department of biomedical engineering
University Hospital Olomouc, Czechia
03/2016 - 10/2022
Research internship
Medical University of Vienna, Austria
04/2021 - 08/2021
External lecturer
Department of Medical Biophysics
Faculty of Medicine and Dentistry
Palacký University Olomouc, Czechia
09/2020 - 04/2021
Education
PhD, Neurosciences
Faculty of Medicine and Dentistry
Palacký University Olomouc, Czechia
2017 - 2022
BSc and Msc, Biomedical Engineering
Faculty of Electrical Engineering and Computer Science
Technical University of Ostrava, Czechia
2012 - 2017